Polytech

BATir - Building, Architecture & Town Planning

News
Construction History, Above and Beyond. What History Can Do for Construction History
Published on May 30, 2022
–
Updated on June 1, 2023
Rika Devos of BATir-AIA is coordinator of the EOS (2022) research project "Construction History, Above and Beyond. What History Can Do for Construction History."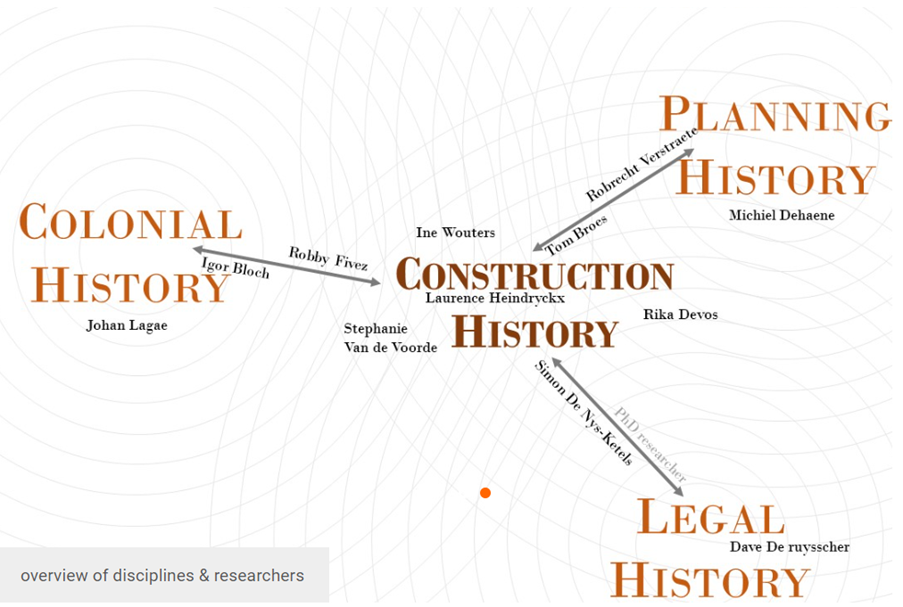 The project unites teams from 3 Belgian universities and is directed by professors Michiel Dehaene (UGent), Dave De ruysscher (VUB, Tilburg University), Rika Devos (BATir, ULB), Johan Lagae (UGent), Stephanie Van de Voorde (VUB) and Ine Wouters (VUB). In total, 3 PhD positions and 4 postdoc positions are included in this project.
Since 1985, Construction History is internationally recognized as a distinct field within history, situated on the interface between the history of engineering and the history of architecture.
In this project, researchers propose to set up a dialogue (in terms of sources, methodologies, concepts and cognitive interests) between Construction History and three other fields of history, namely Colonial History, Legal History and Planning History.
As such, they aim to strengthen the historical dimension of Construction History, while simultaneously demonstrating its relevance and potential to other fields and disciplines.
The project will concentrate on 19th and 20th century building knowledge and building practice in Belgium and its former colony, with particular attention for tacit knowledge, in order to voice crucial yet underrated actors, sources and types of knowledge.
Coordinated by ULB (Rika Devos, BATir, Ecole Polytechnique de Bruxelles), in partnership with VUB and UGent.