Polytech

BATir - Building, Architecture & Town Planning

News
Université Libre de Bruxelles, Finalist of the Engaged University of the Year Award
Published on April 7, 2023
–
Updated on June 1, 2023
With "Engineering a Sustainable Future: Sensitize, Transform, Act Together", ULB is one of the five finalists of the Triple E award: Engaged University of the Year Award.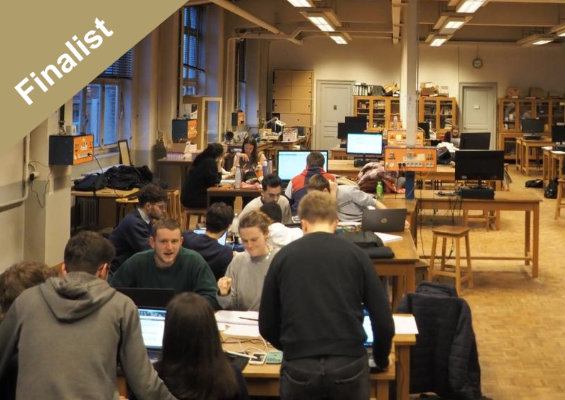 Recognising the significant challenges our society faces and the role engineers can play in addressing them, the Brussels School of Engineering took a forward-thinking decision to introduce a Vice-Dean for the Energy Transition, Societal Impact and Business Relationship. This unprecedented choice in the Belgian universities was made based on an impulsion from the students. In recognition of that, the Vice Dean's office for energy transition was set to be represented by an academic and a student adjoint, with the mission of introducing energy transition and sustainable development at the root of the engineering program to raise awareness and equip our students with new skills to face the challenges associated with the climate crisis and its impact on our society.
Our BATir colleagues Samia Ben Rajeb and Didier Snoeck are closely involved in the transition towards a more sustainable world and education and are part of the team involved for this initiative.